Annual Community Garage Sale
August 20, 2022 at 8:00 am

-

5:00 pm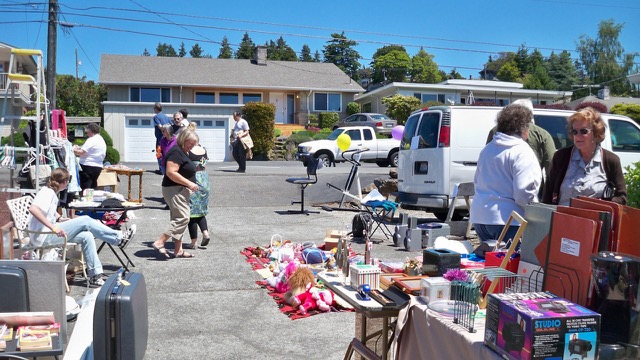 Rarely, if ever, do people actually sell their garages during garage sales. Weird, right?
Anyway… Tukwila's Annual Community Garage Sale is back! This city-wide event is the perfect excuse to finally do some good ol' fashioned spring cleaning in July because we weren't special enough this year to actually have spring in spring but I'm definitely not bitter about it. Saturday August 20th is your time to shine. Declutter your house, earn a few bucks, and buy an old Lite Brite or something cool like that. Not only is this the perfect opportunity to take your neighbor's stuff—legally, that is—but it's also great for the planet! The less junk that goes into landfills and back into other people's homes the better. So open those garages and empty those pockets, we're going garage sale'n!
Got questions? Contact Nancy Eklund at 206-433-7141 or email [email protected]. Location details will be added in closer to event date.