Tacoma Defiance MLS NEXT Pro League at Starfire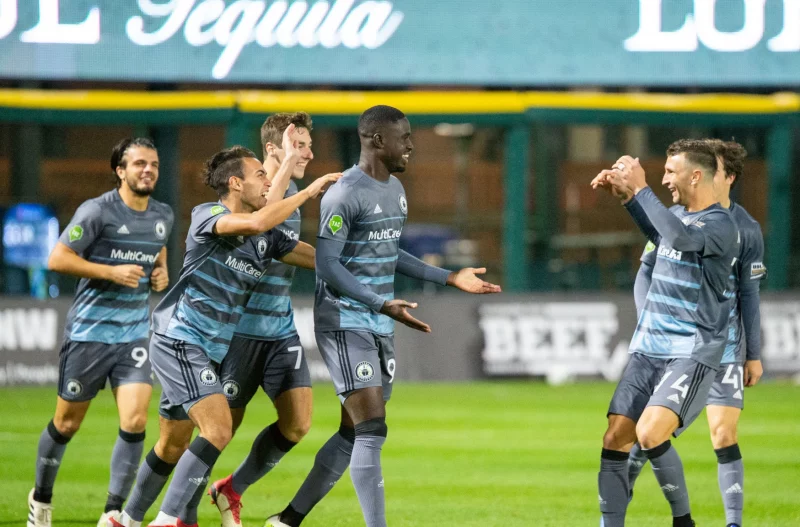 Catch the inaugural season of MLS NEXT Pro, a new professional men's soccer league, right here at Starfire and cheer on our local club — the Tacoma Defiance. There will be a total of 10 matches this season at Starfire Stadium, between March 27 and September 18.
All tickets are just $15 and are available online in advance or at the door. Ticket sales directly benefit the RAVE Foundation, the official charitable arm of Seattle Sounders FC.
The schedule is designed to work alongside each club's respective MLS team. Here's the lineup of who's coming to Starfire:
March 27 @ 12:00 pm – Tacoma Defiance vs. Real Monarchs
April 2 @ 7:00 pm – Tacoma Defiance vs. North Texas SC
April 17 @ 3:00 pm – Tacoma Defiance vs. Vancouver Whitecaps FC 2
May 1 @ 3:00 pm – Tacoma Defiance vs. Houston Dynamo 2
May 15 @ 7:00 pm – Tacoma Defiance vs. Real Monarchs
June 18 @ 7:00 pm – Tacoma Defiance vs. Colorado Rapids 2
July 17 @ 7:00 pm – Tacoma Defiance vs. Minnesota United FC 2
July 30 @ 7:00 pm – Tacoma Defiance vs. St. Louis City 2
August 20 @ 7:00 pm – Tacoma Defiance vs. Sporting KC II
September 18 @ 4:00 pm – Tacoma Defiance vs. Timbers 2