The Hunt Begins in Tukwila – Seawolves Preseason
February 5 at 7:30 pm

-

February 8 at 10:00 pm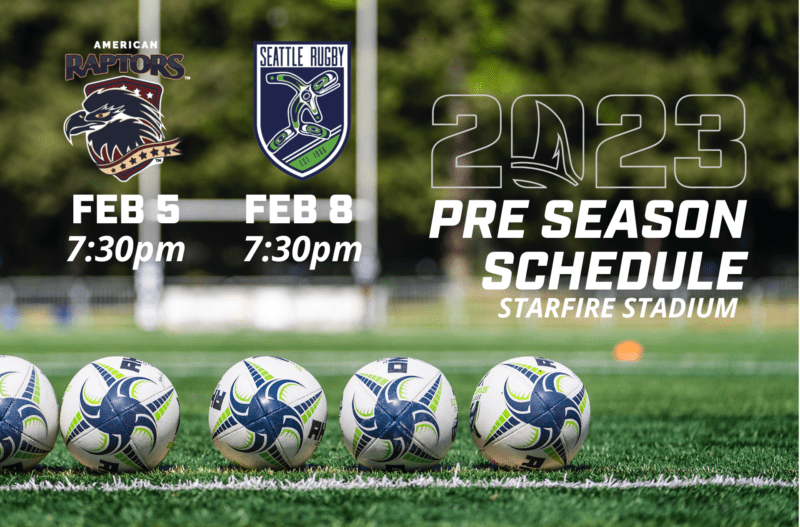 Riding a wave of excitement from another banger of a year, the Seattle Seawolves are primed to take it one step further in 2023 and hopefully bring home their third MLR shield. Kicking things off is a series of exciting preseason matches at Starfire Stadium.
First up are the American Raptors on Sunday, February 5th, fast followed by a special hometown heroes matchup with the Seattle Rugby Club on Wednesday, February 8th. Joining them for the opening curtain raiser will be the Seattle Rugby Club's Women's Program. This is a match you won't want to miss, showcasing all the amazing local talent that's helping grow this beloved game.
Tickets for preseason matches and February 4 Pack Deals are available HERE.