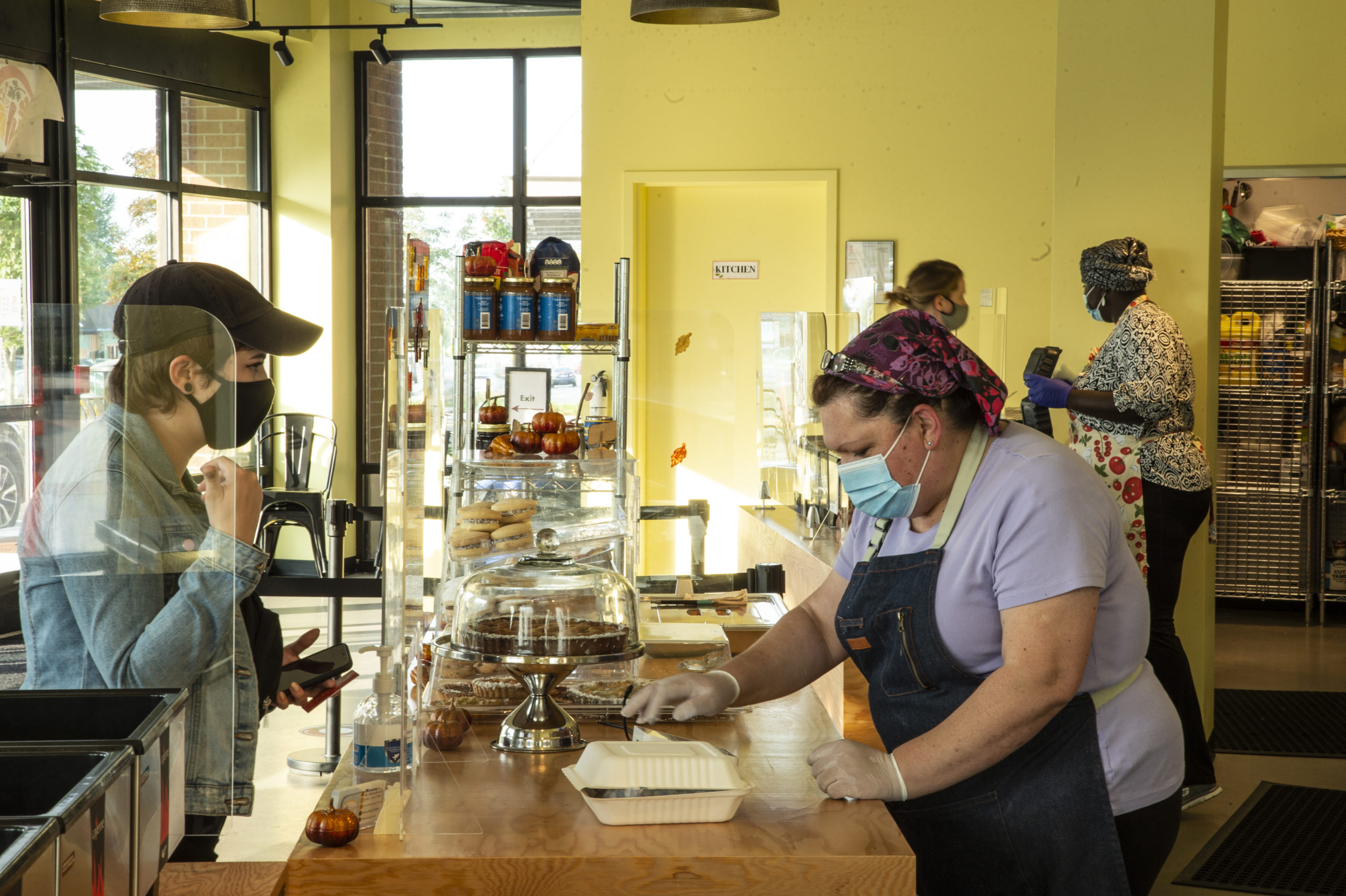 Tukwila is home to a diverse community, making it the perfect melting pot for cuisines from all over the world. From authentic Mexican and traditional Italian dishes to flavorful East African and rich Asian food–your palate will delight in the variety of options available at every turn. Adding to this already robust collection of eateries is the new dining experience at Spice Bridge Food Hall.
Located in Tukwila Village near the Library, Spice Bridge Food Hall consists of women-of-color and immigrant-owned food stalls that operate on a rotating schedule. On a Tuesday, you may visit and find Gambian, Filipino, Congolese, and Ethiopian fare but if you returned on Friday you'd be treated to an entirely new assortment of global delights.
How does this all work? Well, it all began as a Food Innovation Network project aimed at helping immigrants achieve their culinary dreams while gaining a secure foothold in the community. The FIN's Food Business Incubator pilot program offers subsidized rent options, a shared commercial kitchen, and helps with permits and marketing for these budding restaurant owners.
The 2,800-square-foot facility includes space for four stalls to operate per day plus equipment and resources for up to 20 food businesses to run catering services and to prep for attending local farmer's markets. Due to Covid-19 restrictions, only outdoor dining and takeaway are available, but there are plans for an eventual community hub–a space where visitors can learn about the rich cultures behind each tasty restaurant.
So what's currently on rotation at Spice Bridge Food Hall? You can find the most up-to-date schedule and full restaurant details here. But trust us when we say, no matter what type of food you're craving, you're sure to be able to satiate your appetite. Stop by Tuesday through Sunday and enjoy a global dining experience that supports a good cause.