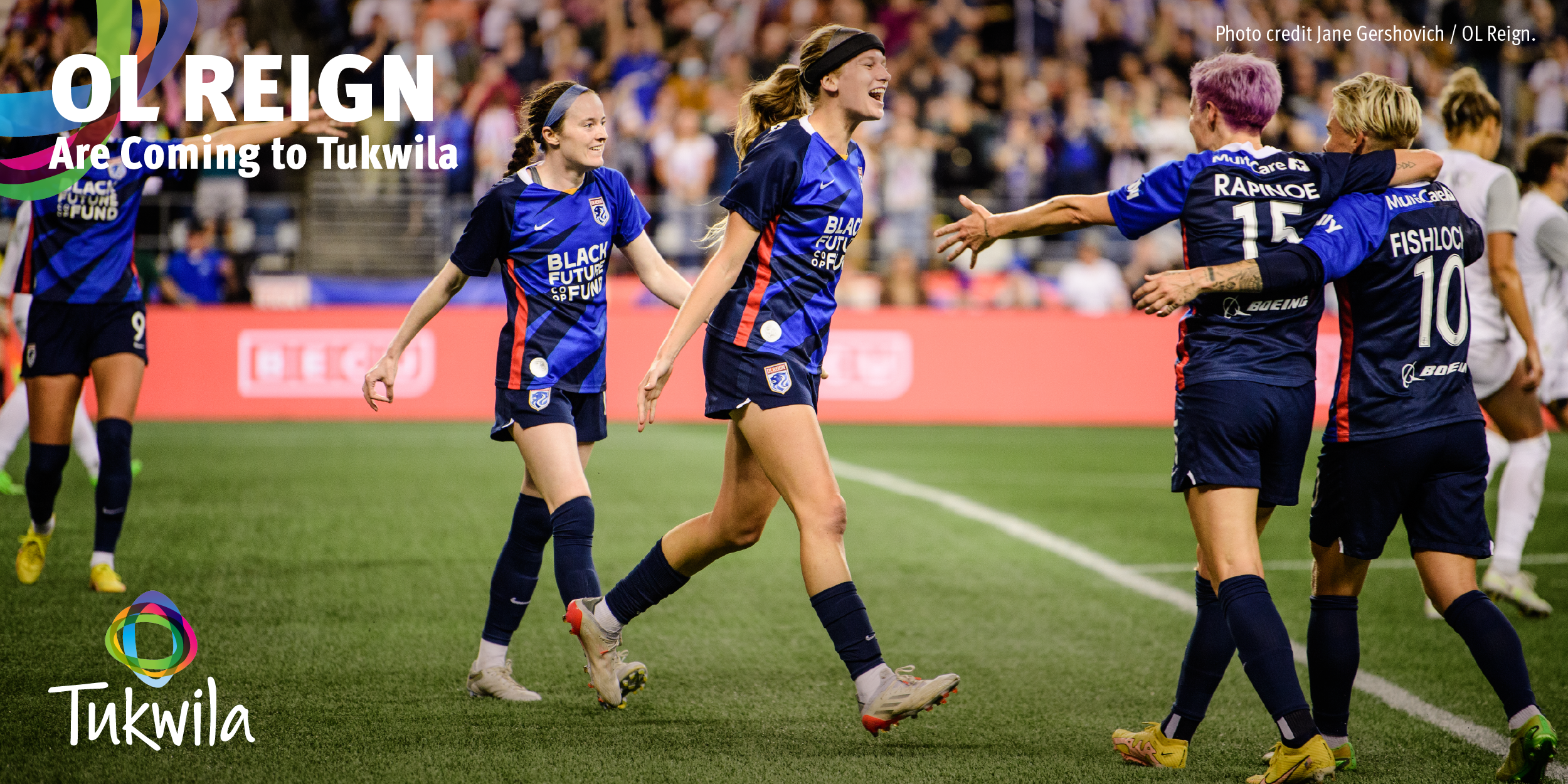 The list of professional teams that play and train in Tukwila keeps on growing! Today, the OL Reign announced a multi-year agreement with Starfire Sports. The very fields which have hosted champions of every caliber and represent the fiery spirit of our city will now serve as the OL Reign's official training site beginning February 2023.
"We are very excited to partner with OL Reign and have the team call Starfire home!" said Starfire Sports President and CEO Ben Oliver. "Partnering with OL Reign is an amazing opportunity for our community, and especially our kids, to witness these world-class athletes and further the soccer experience here and in the greater Seattle area we serve."
The OL Reign is one of the founding members of the National Women's Soccer League, which began in 2012. Since then, the team has been busy filling their trophy shelf. In just nine seasons, the OL Reign has made five postseason appearances and taken home the NWSL Shield twice.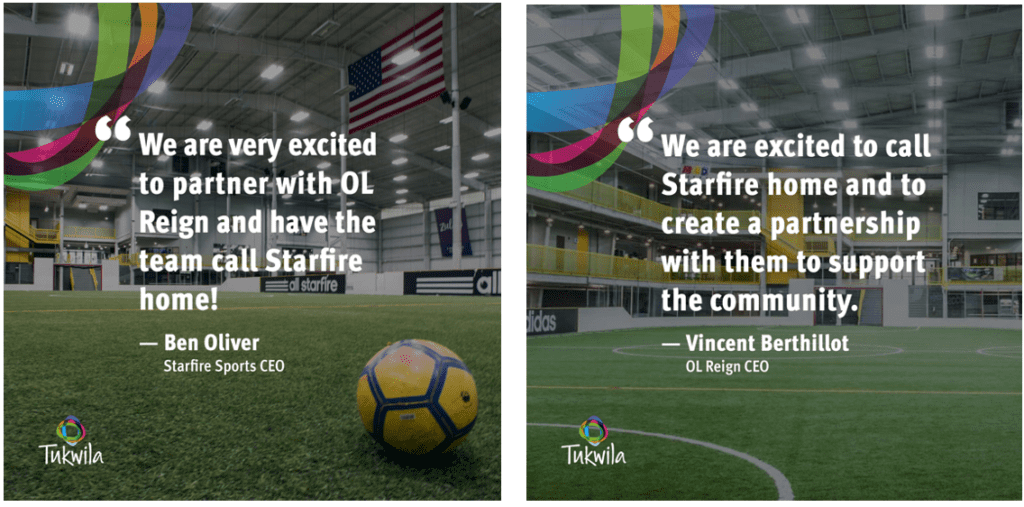 Once they begin their residence at Starfire, the OL Reign will have exclusive access to top-quality fields, training equipment, and locker room space. The partnership will also open up additional opportunities to engage with the youth. Starfire is committed to providing extra field space for OL Reign Academy, a program that will provide more accessible playing opportunities for kids.
"This move is a monumental step for us, and we are excited to call Starfire home and to create a partnership with them to support the community," said OL Reign CEO Vincent Berthillot. "Along with our move this season to Lumen Field, a priority for us has been to secure a top-level training facility near our new home venue that would support our club, its world-class players, and overall operations as we continue to grow."
We're on the cusp of an exciting new era for Starfire Sports and the city of Tukwila. Please help us in welcoming the OL Reign to this one-of-a-kind sports community!