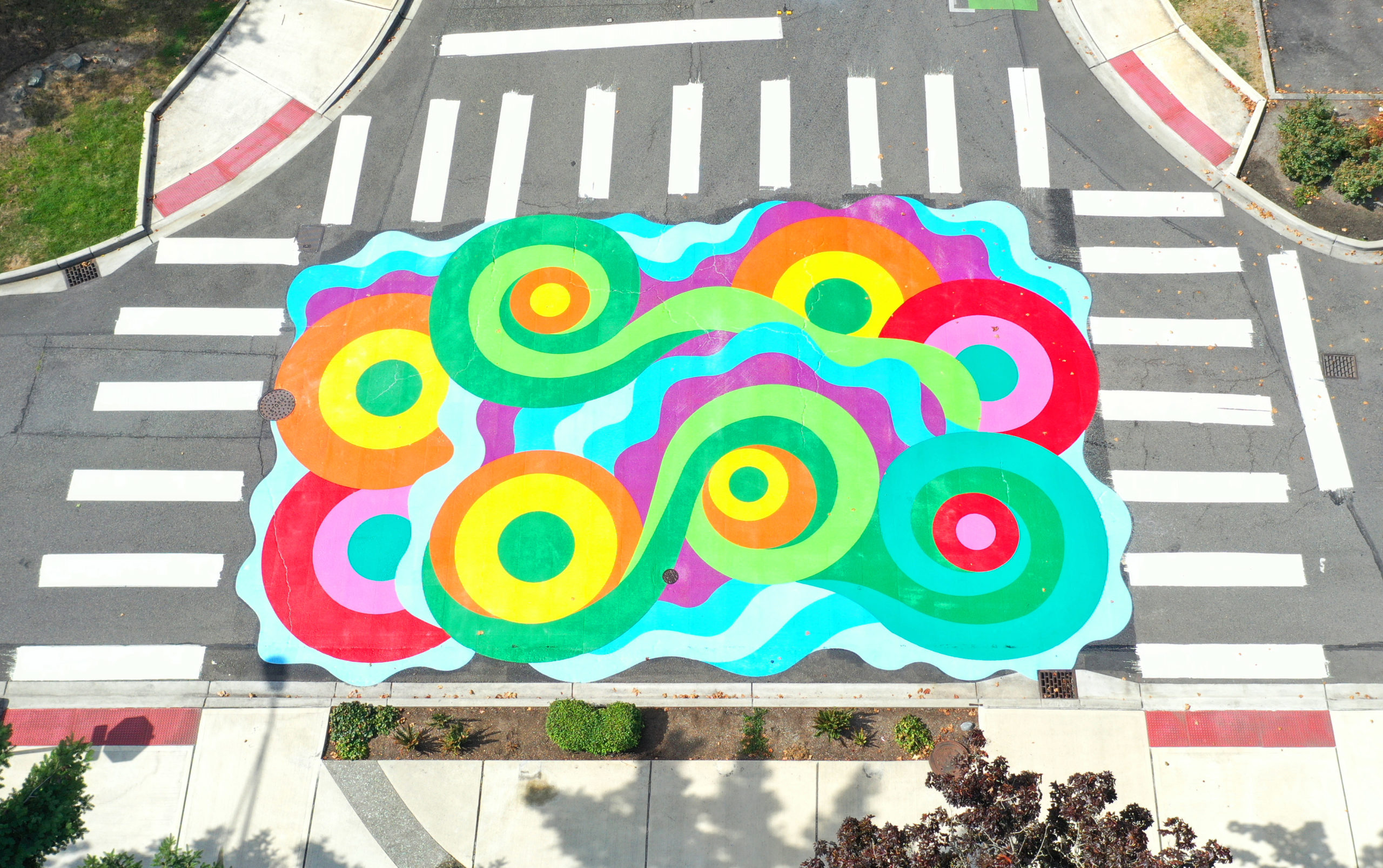 Over the summer, Tukwila Parks and Recreation partnered with Urban Artworks to support the local art scene and add visual vibrancy to the city with the "Arts-in-the-Parks" initiative. The program solicited local artists and provided them with stipends to bring their visions to life through painting murals in select locations throughout the park system.
Check out the murals for yourself with this self-guided map and keep an eye out for the upcoming Pop-up Banner Gallery bringing art to Tukwila neighborhoods near you!
Here are just a few of the fantastic creations these talented artists brought to our community:
A Day in the Garden, Angelina Villalobos
On the site visit at Riverton Park, Angelina noticed the beautiful Gully Gardens P-Patch in full bloom. Her goal was to create a design that represented the flowers of each season in the Pacific Northwest, along with the endangered native bird, Varied Thrush.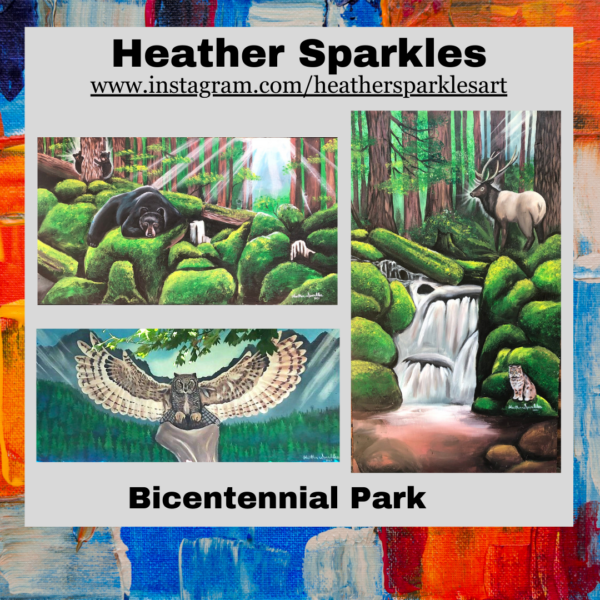 Pristine Pacific Northwest, Heather Sparkles
"The location I was given for this project was the cabin at Bicentennial Park, which gave me thought as to the concept of 'home'. I wanted the window and door panels to feel like entrances to the natural beauty of the Pacific Northwest. My hope is that it will inspire people to treat the park and all of nature around us as we treat our own private home dwellings – with care, respect, love, and stewardship."
Bird Friends of Tukwila, Annemieke Beemster Leverenz
This mural depicts a stylized vista of the Green River and Cascade Mountain Range as seen from Tukwila. The view is populated with native birds that frequent the area.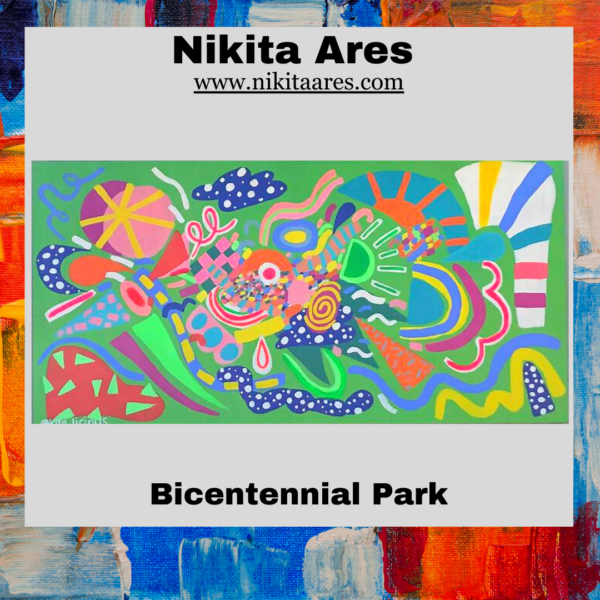 Starry Calamansi Night, Nikita Ares
"I was inspired by the location itself! The forms and colors were based on the energy of people constantly moving and passing by the park, and the colors of the green nature plus the playground."