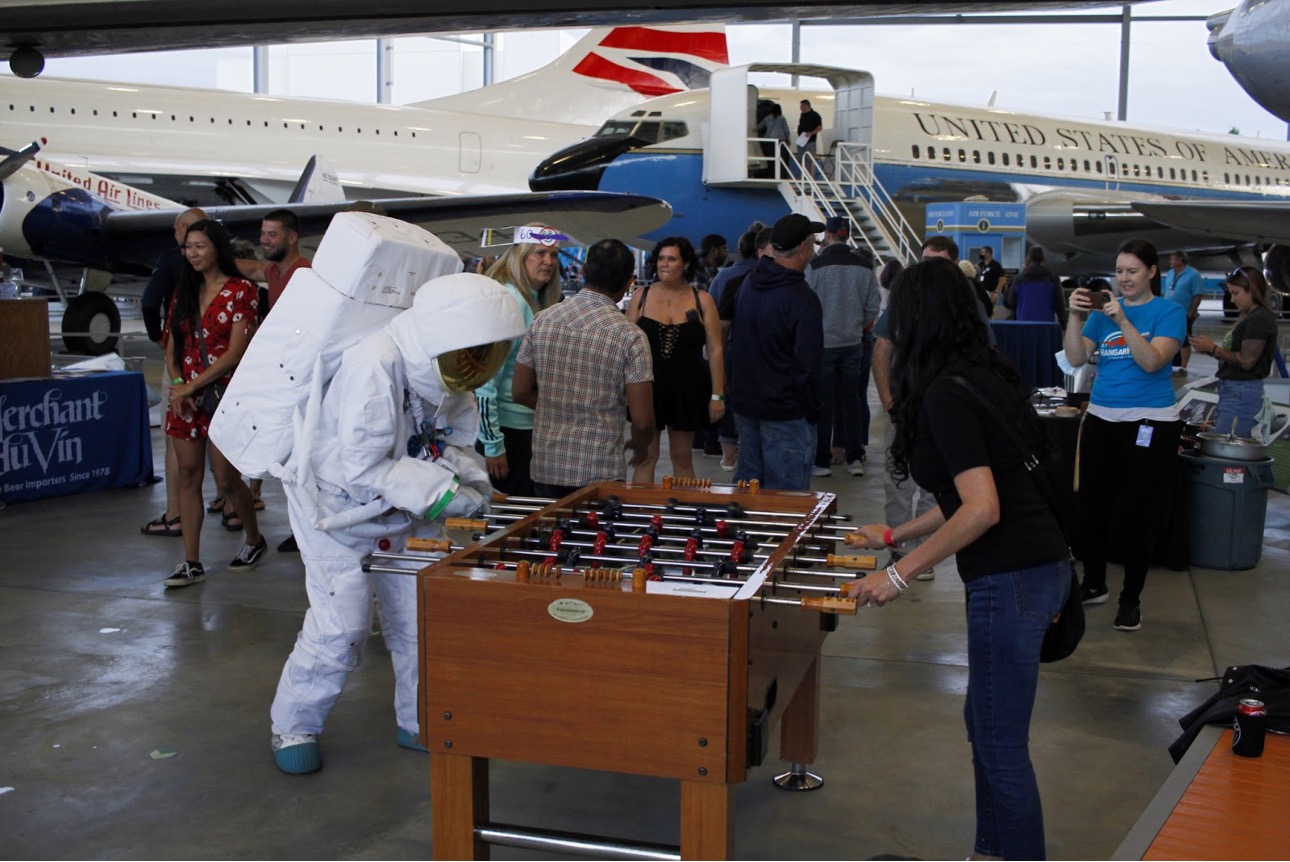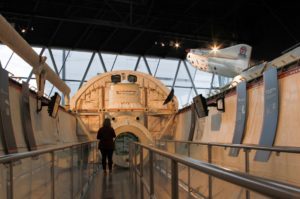 On a cool Saturday evening, we made our way to The Museum of Flight for HangarFest. While not my first time at the museum, I was excited to realize that the "hangar" in HangarFest meant that I got to visit an area I've never been before: the Charles Simonyi Space Gallery and Aviation Pavilion! We made sure to get there early, so we would have time to check out the displays and interactive exhibits before the main event.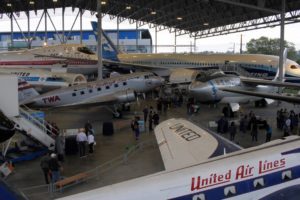 Around 7:00, we made our way out to the hangar for the start of the festivities. The Aviation Pavillion is a more recent addition to the Museum of Flight, having opened in June of 2016, and highlights the drastic development aircraft and commercial airlines underwent from 1930 to today. The three-acre lot features over 15 airplanes, several of which visitors could walk through, from nose to tail.
Peppered throughout the exhibit among all the aircraft were over 25 different breweries, wineries, and distilleries. We talked with many local vendors, including the women-run San Juan Seltzer and a firefighter-run brewery from Lacey – Top Rung Brewing. Many vendors were local, from Lakewood (Valhalla Mead) to Seattle (Republic of Cider) to Anacortes (Anacortes Brewery) to Centralia (Talking Cedar); but some traveled much further, like Lone River Ranch Water from Texas, or JuneShine kombucha and spirits from California. Everyone we spoke with was friendly and excited to share more about their offerings.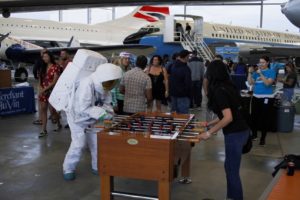 Provided throughout were outdoor games, like cornhole, giant Connect 4, foosball, and giant Jenga; as well as a craft station and photo booth. Outside the hangar, there were a half dozen food trucks, with such tantalizing options that we couldn't choose just one. We ended up trying a Lumpia plate from the Big Boys Kainan Filipino food truck, based out of Kent, and a chicken cordon-bleu savory meat pie from 314 Pie, which you can find in a variety of locations up and down the I-5 corridor. When I asked how business had been for the event, he simply grinned and gestured at all the empty pie trays on his table.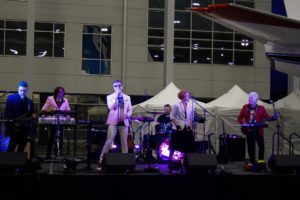 Back in the hangar, Prom Date Mixtape was blasting a very 80s cover of  "Sunglasses at Night" as we made our way inside a hulking 747. Inside, there was a peek-a-boo floor down to the inner workings below.
Next, we boarded the newest aircraft in the collection, the 787 Dreamliner. The ultra-cush interior even had that new-plane smell. It seemed appropriate to walk through this one last, as it represented the culmination of all the innovations that had come before it to create the ultimate comfort air travel experience.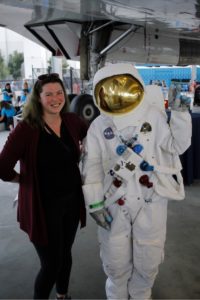 We rounded out the night stopping at Letterpress Distilling. The distributor was thrilled for us to make him our last stop before last call. Sipping on a smooth glass of Amaro Amorino Riserva, we took in the last of a night that was nothing short of delightful. It was shocking to think of how little people know about HangarFest. As we look forward to next year's event, I'm having difficulty deciding whether I want to keep it a secret or invite everyone I know to this party in the "sky."