No matter where you go, the feeling in Tukwila is always electric. Whether you're buzzing after a game-winning goal at Starfire Sports, feeling the tingle of spice from traditional Congolese food at Spice Bridge, or getting shivers gazing at a space exhibit in the Museum of Flight, every experience packs a jolt of excitement and wonder.
Even the actual electrical current that runs through our city and powers businesses and homes has been given the Tukwila treatment. Over the past few years, our city has enlisted the help of local artists to dress up utility boxes around town, using them as their very own blank canvases. The result was a bloom in creativity seen all over the city. We absolutely love coming across one of these beautiful pieces out in the wild. Take a tour of this unique urban gallery below and then go see the real pieces for yourself!
Interurban Ave South:
Transition 21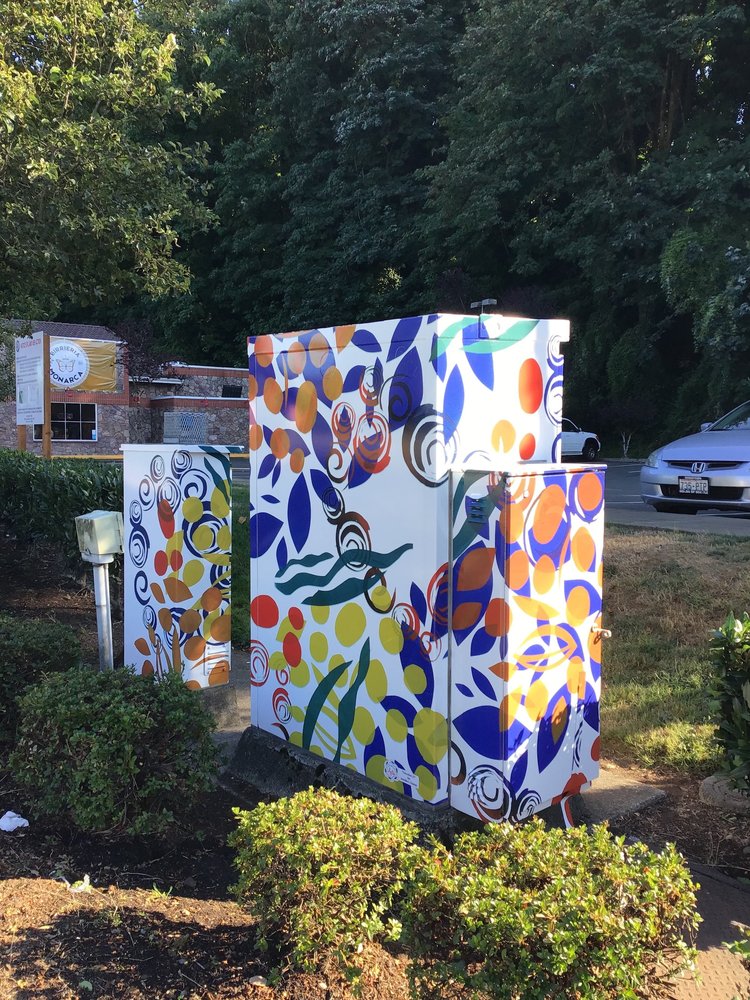 All the Homes We've Made in the Margins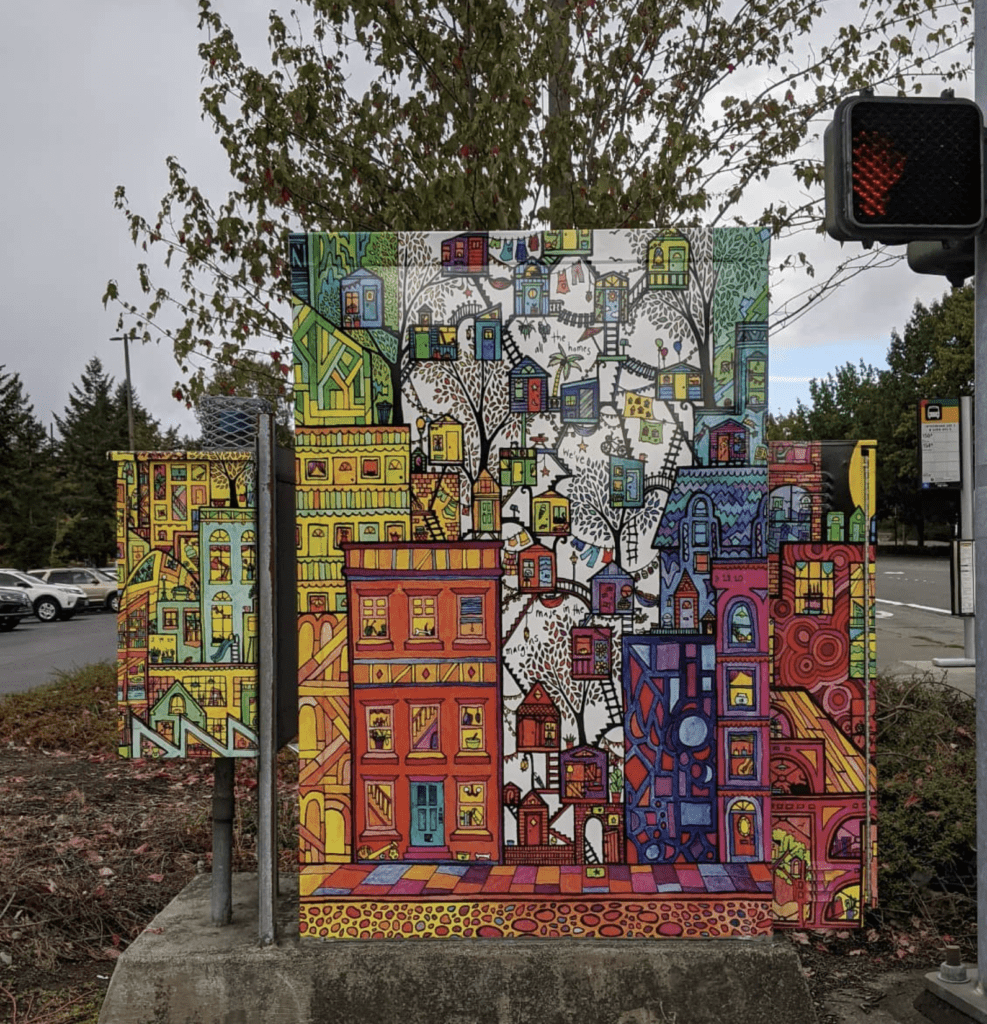 Tukwila Wildlife Relief Prints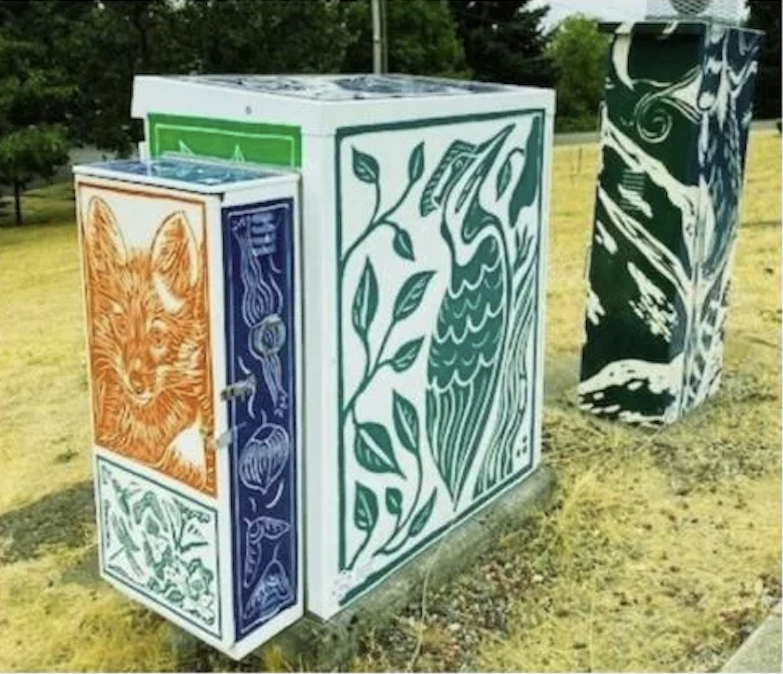 Southcenter Boulevard:
Dancing Night
Succession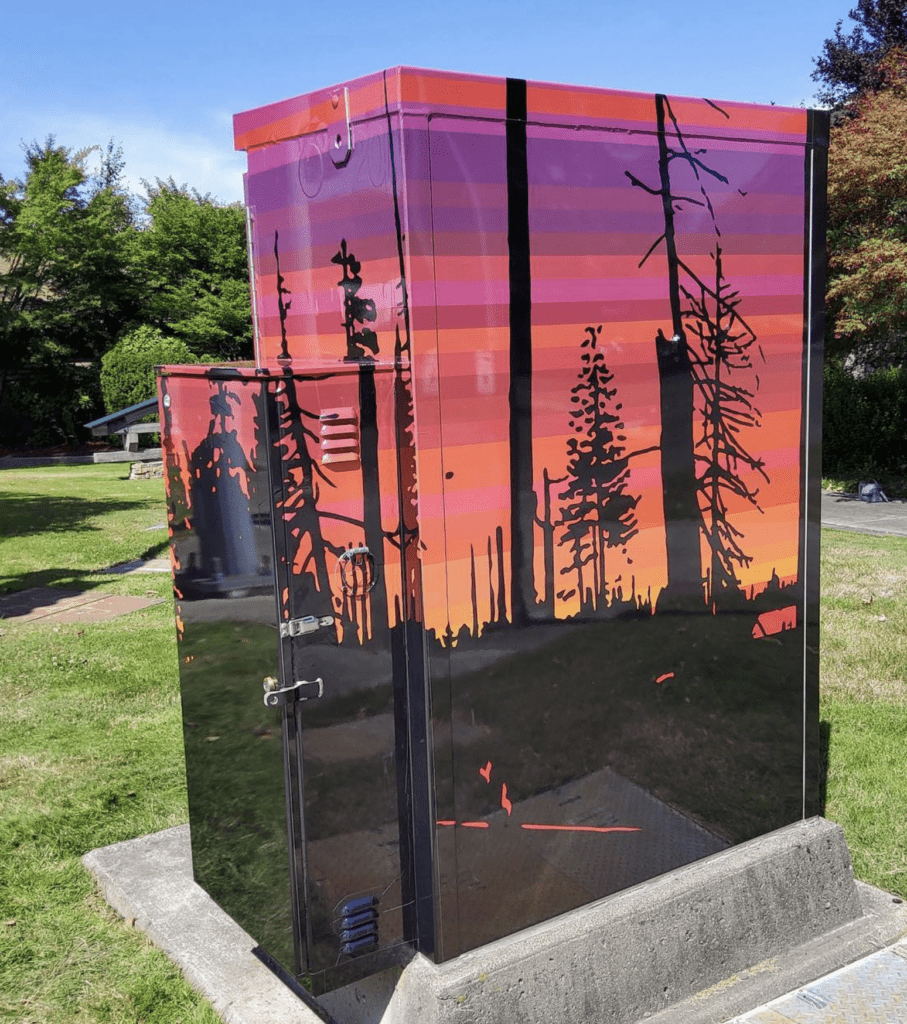 Bloom Where You Are Planted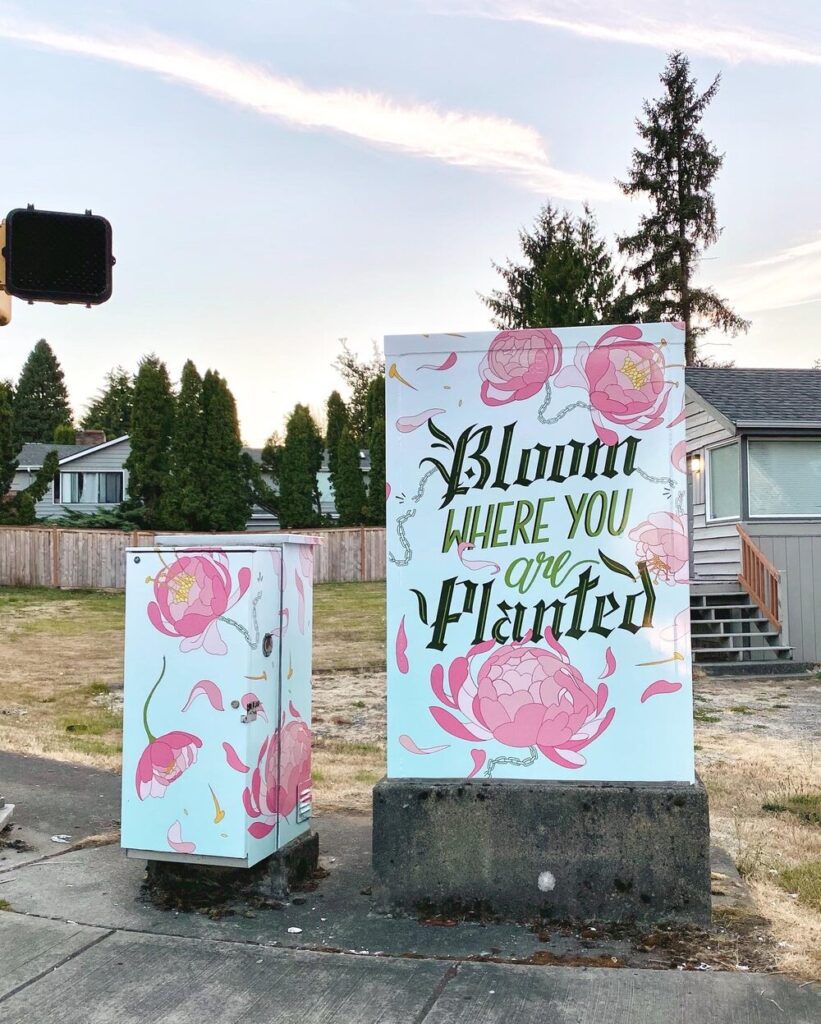 Tukwila International Boulevard:
Roses
Going Places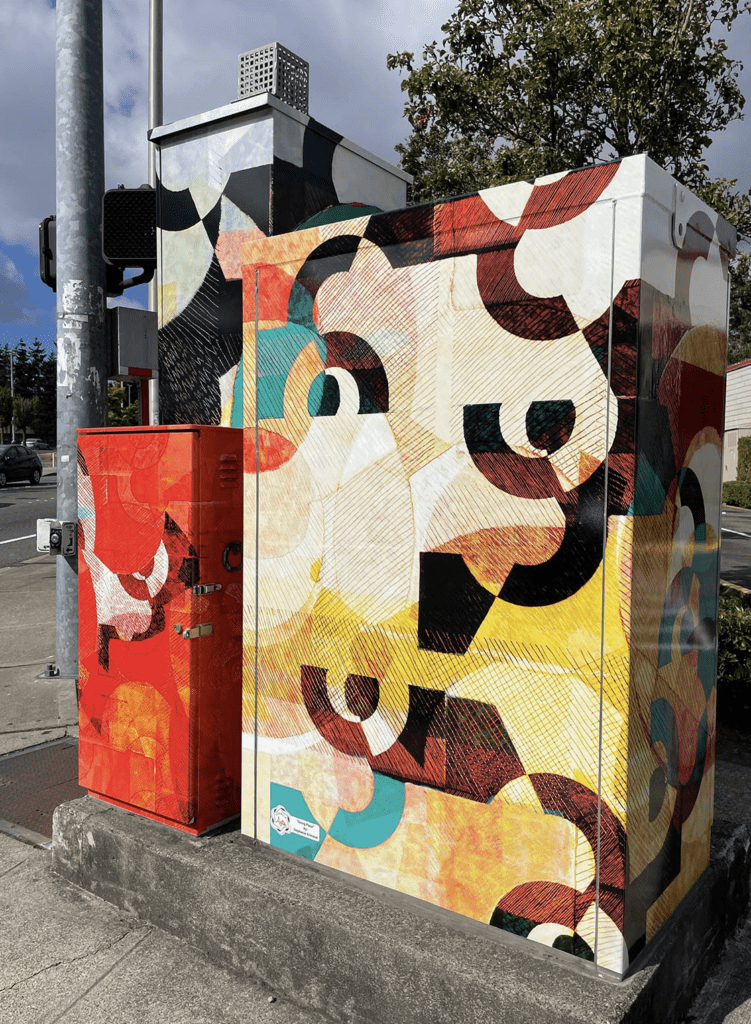 All Are Welcome 
Cecelia "Mousy DeVilla" Deleon
Southcenter Parkway
Baker Boulevard:
Seeking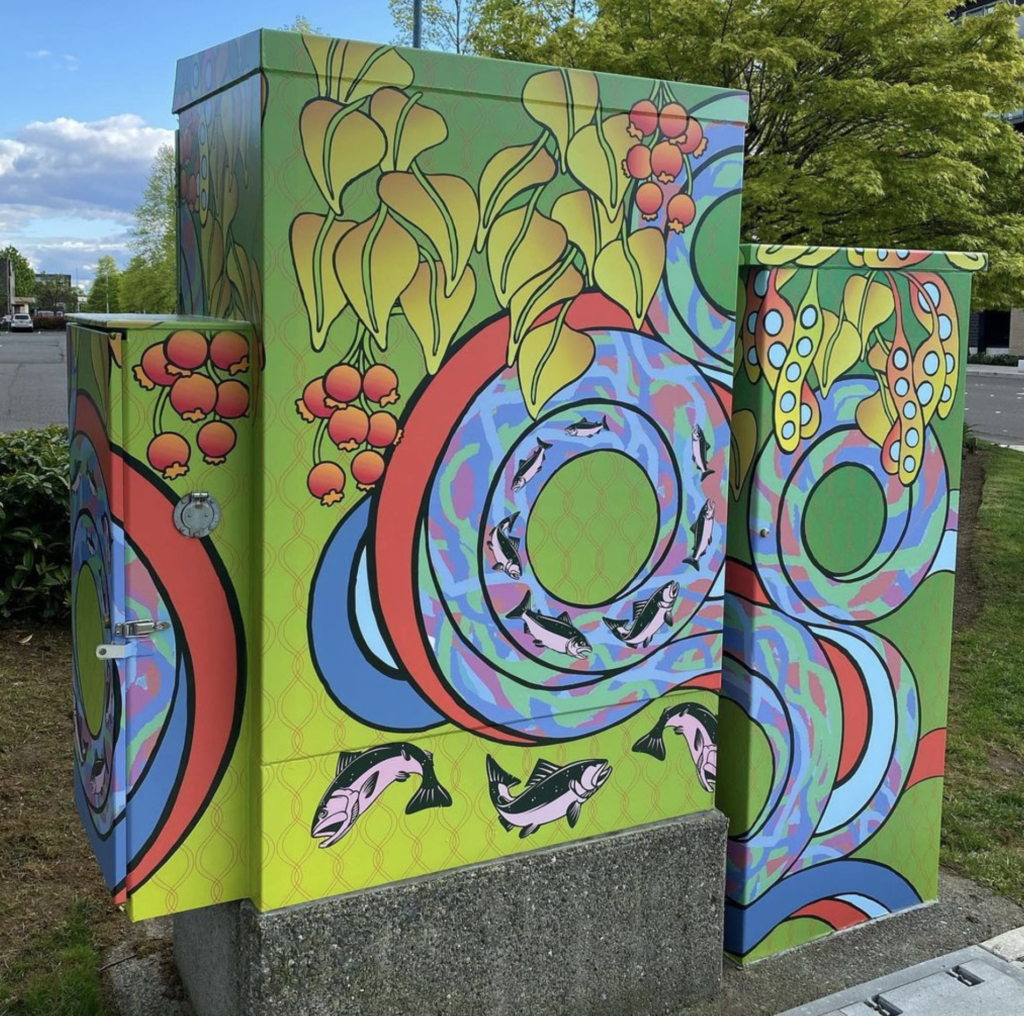 Taking Flight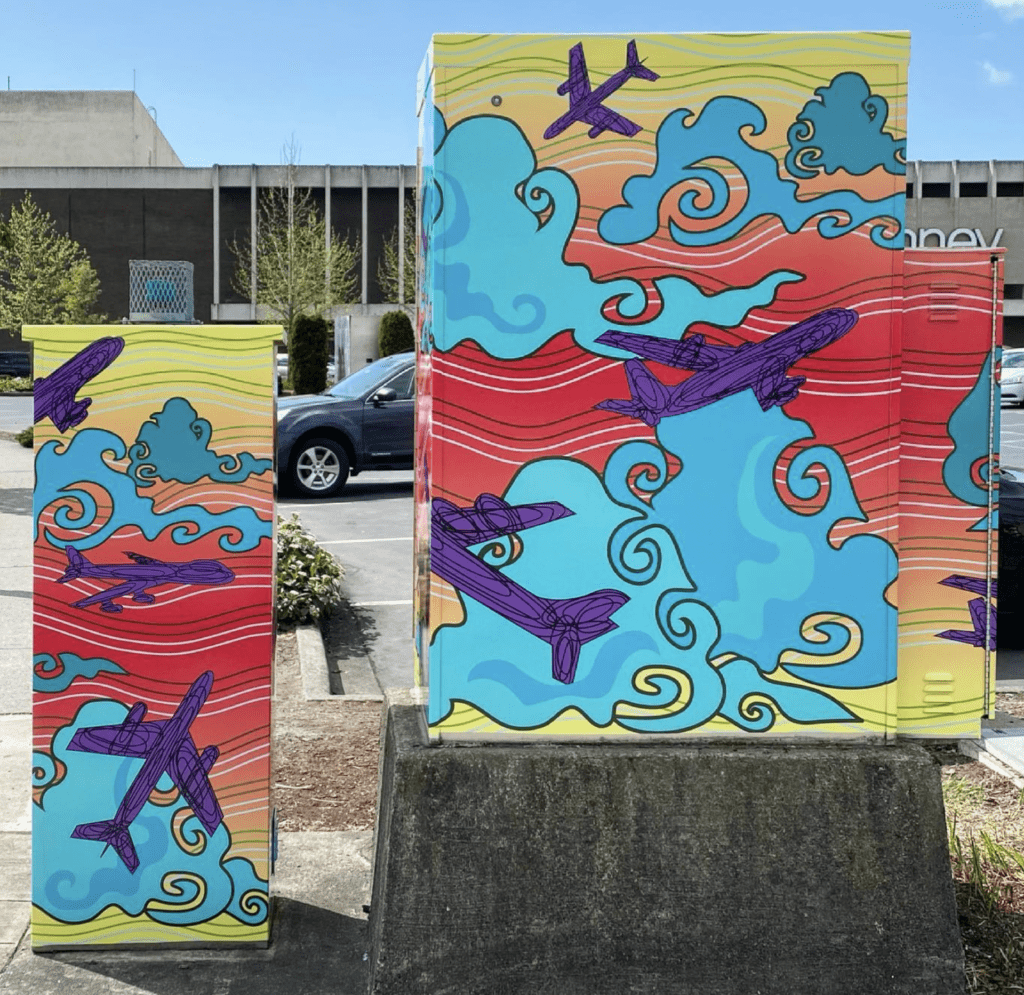 Other:
Our Food Is Immigrant-Led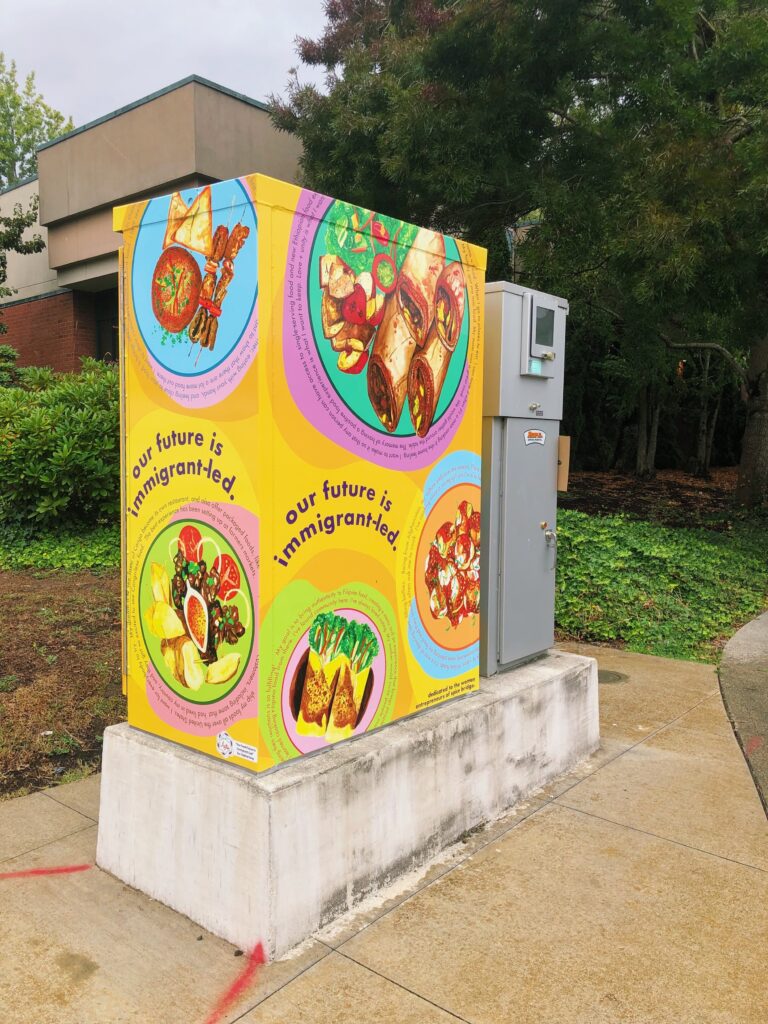 Full of Sparkles
Rainbows of the Day & Night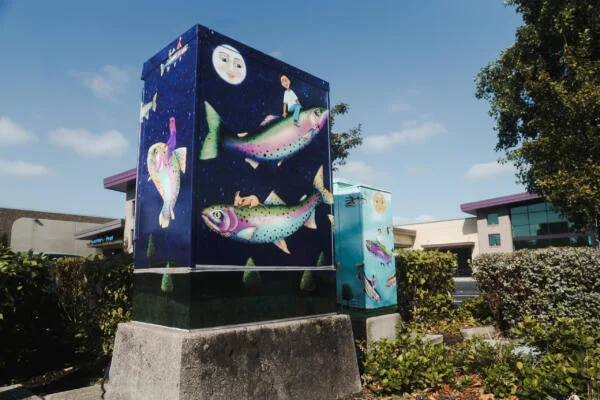 Cul-De-Sac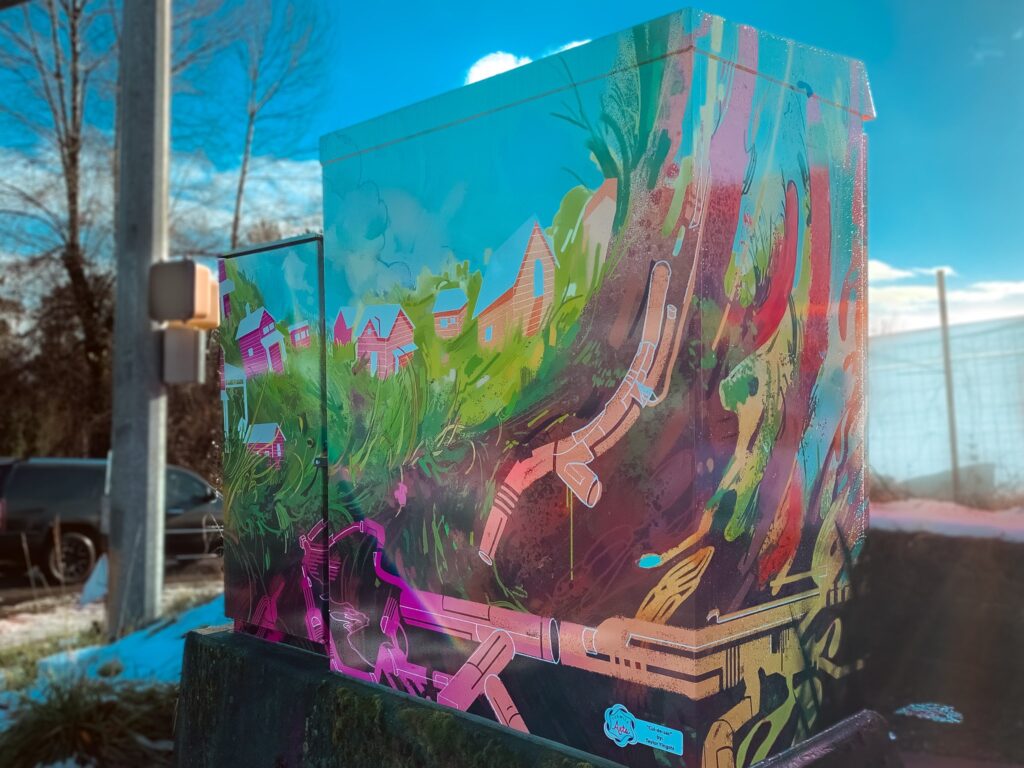 River Trail Block Party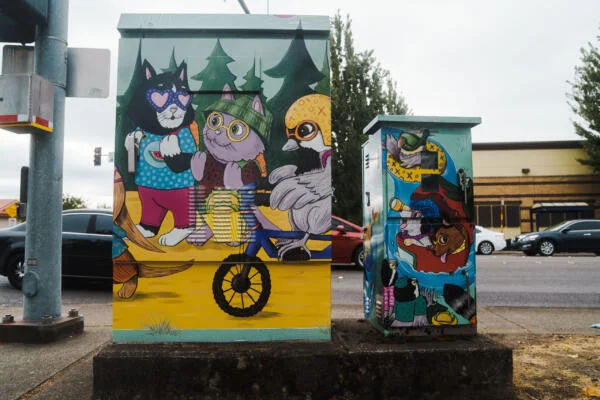 Volunteer With Tukwila's Public Art Program
Inspired by all the amazing utility box art? Well, now you too can help beautify our city with art. Simply sign up for one of the listening sessions below to learn more about the program and help us plan the future of Tukwila art!
First Community Session (virtual)
Tuesday, October 3, 6 p.m. – 8 p.m.
Second Community Session (virtual)
Thursday, October 12, 11 a.m. – 1 p.m.
Third Community Session (in-person, Tukwila Community Center)
Saturday, October 14, 10 a.m. – 12 p.m.
Language interpretation support and activities for participants with children to be provided.
Can't wait to see you there!