Like promising the dentist you'll floss better before the next visit, every holiday season you swear to yourself that you'll be better about shopping next year. But here we are again. It's mid-December and your gift list is nearly empty of check marks. The days are getting shorter and the holiday music is growing louder. You feel boxed in, much like the many gifts you've procrastinated buying should be. Alas, what is that? There on your computer screen, a blue light beacon of hope drawing you near. Yes, of course! The annual Experience Tukwila Gift Giving Guide! 
All is saved with this handy list on your side. Explore the variety of places right here in Tukwila perfect for last minute gift ideas. 
FOR THE SPORTY
Urban Warriors: Help kids find their inner warrior and develop crucial physical and coordination skills at Urban Warriors. Choose from a variety of group packages or private lessons for youth! 
Mayweather Boxing and Fitness: There's only one gift that's a guaranteed knockout: a class with Mayweather Boxing + Fitness. Step into the ring for a one time 45 minute workout, or go all in with an 8 class per month membership. 
Seawolves Jersey: Get the new kit to up your drip. Seawolves are back with a slick new jersey that's perfect for every rugby fan. #JoinTheHunt and help rep these hometown heroes. Can you spot the easter egg on the back? Find it in their full team store. 
OL Reign: For the soccer fan, load up on some OL Reign swag and then swing on over to Starfire Sports to try and get a sneak peek of their practice session starting in 2023. Tukwila is beyond thrilled to be the new host of their official training program. 
Foster Golf Links: Give them some green this holiday. Tukwila's premiere golf course, Foster Golf Links, is running a Holiday Special now through December 31st.
FOR THE ADVENTUROUS 
iFly: Lift others up this holiday season with the gift of flight. Right now you can save up to 35% on flights at Tukwila's indoor skydiving center, iFly. 
SyKart: Shift your gift giving into a higher gear with a gift card from Tukwila's favorite indoor racing park, SyKart. This adrenaline-pumping racing experience is a perfect way for the whole family to battle out the holiday stress. 
Museum of Flight: Celebrate the magic of the holidays with the magic of flight. The Museum of Flight has a hangar full of the perfect gadgets and toys for your favorite aviation enthusiast. Check out their own 2022 holiday gift guide!
FOR THE TECHIE 
Dimension XR: Take gift giving to new dimensions with a round of VR Laser Tag at Dimension XR. This premier virtual reality gaming experience is unleashing new ways to have fun together. 
Legacy Gaming: For decades, video games have been at the top of the gift list. So why change that? Take the whole family for an out of this world gaming experience at Legacy Gaming. From retro arcade classics to futurist VR experiences, this local gaming lounge has it all.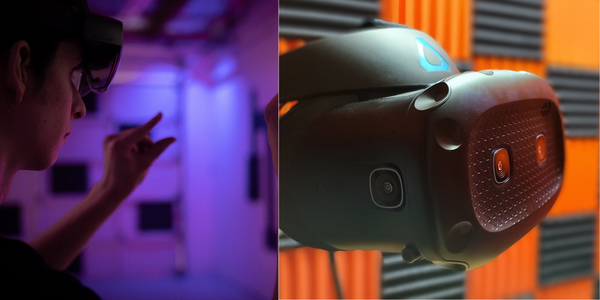 FOR THE FOODIE
Seattle Chocolates: For that sweet someone, give the gift never fails: chocolate. Right now at the Seattle Chocolate factory, you can stock up on stocking stuffers and gift baskets filled with some of the best holiday treats. 
Oppegaard Mead: Make the holidays epic with a bottle of mead from Oppegaard Meadery located right here in Tukwila. Feeling more adventurous? Take them for an in-person tasting of this legendary drink. 
Spice Bridge Shop: Let's be real, the best part of the holidays is the food. Keep the feast going with a gift card or tasty treats from Tukwila's favorite global food hall, Spice Bridge.