Is it cold outside? Yes. Has the sun been replaced by a moody expanse of clouds and an omnipresent drizzle that appears to be falling from all directions? Absolutely. But is that going to stop you from getting out of the house and making the most of this PNW winter? No way!
Here are a few ideas for keeping active and enjoying some serious fun this season.
Take a Tour Through Sweets and Space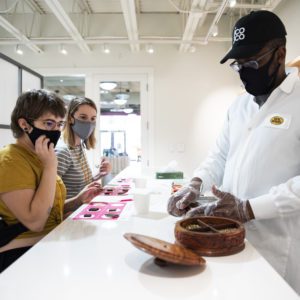 Seattle Chocolate Factory Tour– After a small break, the Seattle Chocolate factory and flagship store is now accepting bookings for tours. Learn about how your favorite chocolates are made and sample some of the most decadent confections.
Museum of Flight– Pack up the whole family and head over to the Museum of Flight. This renowned collection of incredible air and space crafts, artifacts, galleries, and exhibits is just the right spark for your curiosity to light your way through the winter darkness. From the untold flight stories of World War II, to the heroic journey of the Apollo spacecraft to the moon, there's something here to inspire everyone.

Feel the Rush of the Great Indoors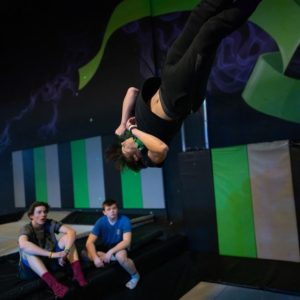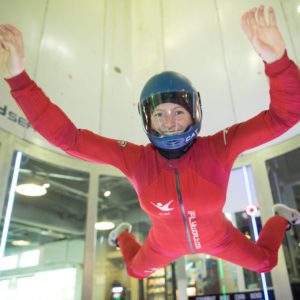 iFly Indoor Skydiving – Want a truly one-of-a-kind experience guaranteed to lift your spirits? Visit iFly Indoor Skydiving and jump into one of their state-of-the-art wind tunnels that provide a safe flight simulation experience. There's nothing like it and unlike IRL sky falling, the weather is always memory-making perfect at iFly.
DEFY Extreme Air Sports Trampoline Park – If you've been all cooped up this winter and in dire need of getting those wiggles out, DEFY's trampoline park is calling your name. It pairs safety with no constraints, offering foam pits, trapeze activities, obstacle courses, extreme dodgeball, endless trampolines, and more.
Bundle Up and Enjoy the Show
The Seawolves are Back! – The 2022 Major League Rugby season is finally here and the champion Seattle Seawolves are hosting their opener at Tukwila's Starfire Sports on February 6 against the Toronto Arrows (booooo). Grab a hot beverage, bundle up in all your favorite Seawolves gear, and get ready for the season's most exciting sports action in the PNW.
Want more ideas for winter fun? Check out our Activities page.